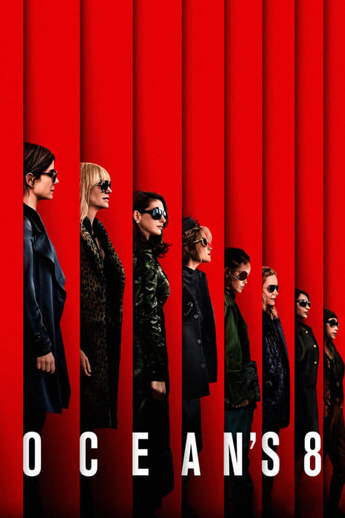 Ocean's Eight (2018)
Every con has its pros.
Overview
Following her release from prison, Debbie Ocean, younger sister of the late Danny Ocean, meets with her former partner-in-crime Lou to convince her to join a heist that she planned while serving her sentence. Debbie and Lou assemble the rest of their team: Rose Weil, a disgraced fashion designer who is deeply in debt with the IRS; Amita, a jewelry maker and friend of Debbie's who is eager to move out of her mother's house and start her own life; Nine Ball, a computer hacker; Constance, a street hustler and pickpocket; and Tammy, a profiteer and another friend of Debbie's who has been secretly selling stolen goods out of her family's suburban home. Debbie plans to steal the Toussaint, a $150 million Cartier necklace, from the Met Gala in three-and-a-half weeks, and use Met Gala co-host Daphne Kluger, a famous actress known for her long neck, as an unwitting mule who will wear the necklace into the gala.
Releases