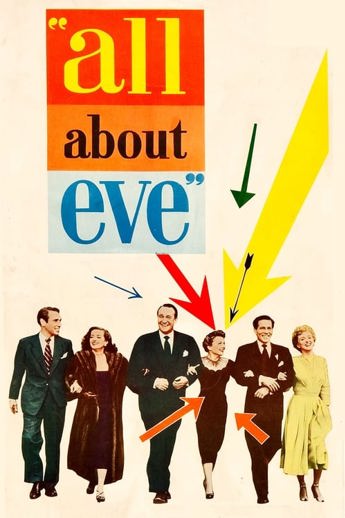 All About Eve (1950)
It's all about women---and their men!
Overview
Eve Harrington (Anne Baxter) is waiting backstage to meet her idol, talented but aging Broadway star Margo Channing (Bette Davis). It seems innocent enough as Eve explains that she has seen Margo in EVERY performance of her current play. Margo and her friends take Eve under their wing but only theatre critic Addison DeWitt (George Sanders) sees through Eve's evil plan, which is to take Margo's parts and her fiancé, Bill Simpson (Gary Merrill) too.
Releases